We're giving away a deluxe Dinah Download in honor of Back to School month, September
This free download is a product from Dinah.com's LOCOmotion product line! LOCOmotion was developed for early childhood and the first four letters stand for Listen-Observe-Communicate-Own; LOCOmotion products will be available on LOCOmotion.Dinah.com Soon!
Backtoschool_Download_GrandStand.pdf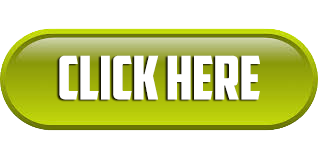 This product is a GrandStand from the LOCOmotion line! Instructions included! For a video of how to assemble this GrandStand click here!
One sheet of 8.5" x 11" paper makes one GrandStand.
Print GrandStands on index- or cover stock-weight paper in color or black/white.
THINGS TO DO:
Note that GrandStands can be used on a table or desktop, or they can be glued, stapled, or push-pinned onto a bulletin board.
1. Use this GrandStand to feature one word or a stack of sight word flashcards.
2. Write a student's name on the blank writing line.
3. Make and display term flashcards from featured literature, spelling lists, and/or a chapter in a content-based text.
4. Use in stations or work areas to feature teacher-written notes, instructions, or questions. Use half-sheets of 8.5"x 11" paper or notebook paper as cards.
5. Use this generic GrandStand display to name things or areas in a classroom -- featured book nook, quiet zone, observation area, art table, health center, and more.
6. Share selected student writing or drawings for all to see. Have students write or draw on half-sheets of 8.5" x 11" paper so they will fit on the stand. If whole sheets of 8.5"x11" paper are used, fold them in half. Before displaying the folded sheets, have students write their name and/or draw a cover picture on the front of the folded page. Fellow students can remove the folded sheet, open it, observe its contents, and place it back on the GrandStand.
7. Select special student worksheets to be folded in half and placed on GrandStands. Encourage other students to look at this featured work during the day.
8. GrandStands are teaching aids that can be used to display many different forms of print including Internet print, quotes, current events, rhymes, riddles, and fun facts.
9. MiniBooks and Side-by-Side Books can also be featured on GrandStands.
STORE GrandStands:
When made using index-weight paper, GrandStands last for several years.
Store vertically in a Box Book in your LOCOmotion Box Library (made from cereal boxes).
Store vertically in plastic or cardboard magazine holders.
Store multiple sets of Grandstands vertically in a copy paper box.